Aerial Arts, Entertainment & Instruction
Arizona Aerial & Specialty Entertainers
Offering spectacular, memorable cirque-style entertainment experiences and graceful, awe-inspiring aerial performances and instruction.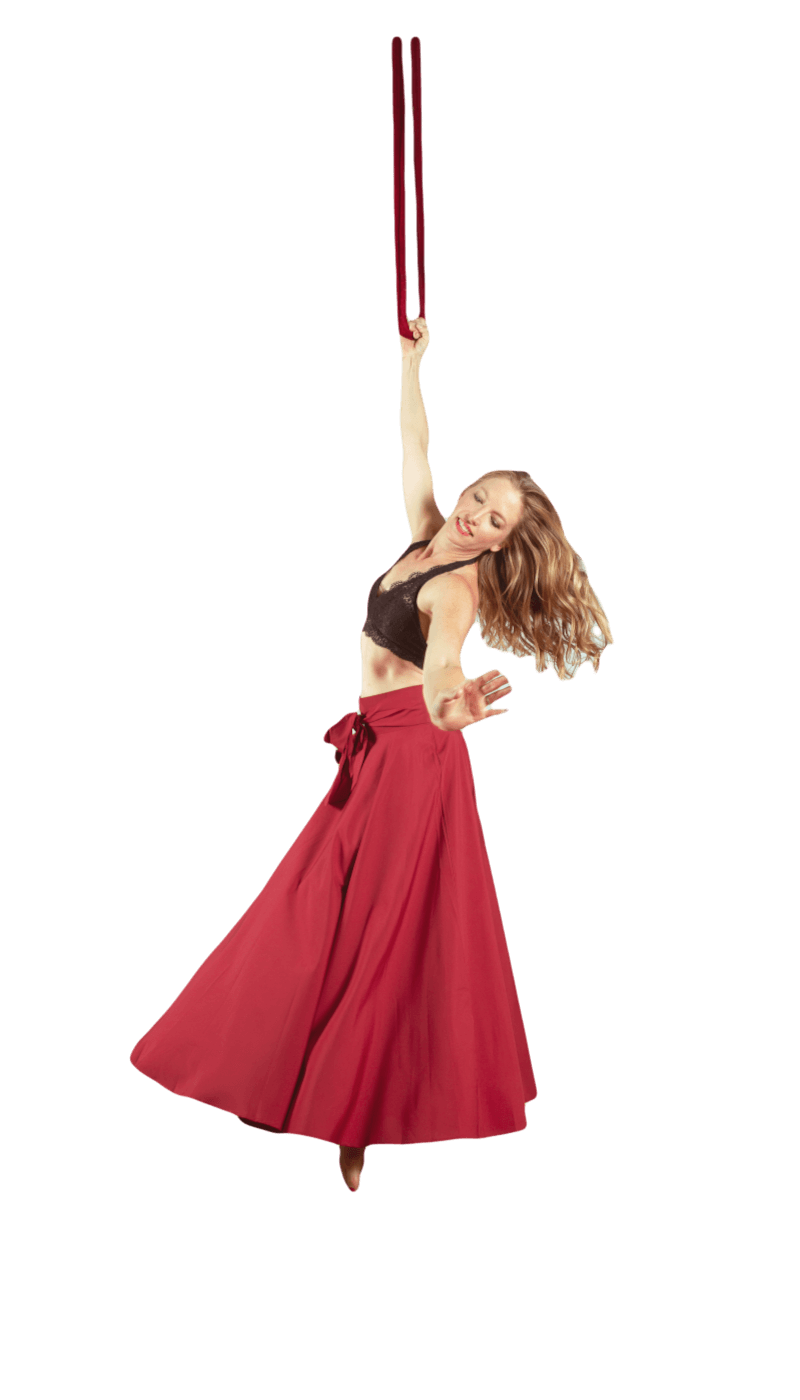 Suspended Fluidity is a specialty entertainment service company that provides entertainers of the unique variety throughout Arizona, the Southwest, and Las Vegas. With a focus on upscale aerial performance and production, Suspended Fluidity can also provide greeters, dancers, interactive food and beverage models, acrobats, cirque entertainers and more.
The vision and intention of Suspended Fluidity online tutorials, trainings and published work is to help aerialists at any level find and explore movement pathways that incorporate all elements of space available on, with, and around an aerial apparatus. It's a way of connecting between floor and air. Using dance as a foundation, tutorials have been created to utilize basic movement pathways and share creative variations and transitions on an aerial fabric sling.
Engage performers and study aerial arts
Transform dreams into reality.
There's nothing more impressive than a beautiful, talented, acrobatic performer overhead. Well, maybe if it's more than one. Or if they are pouring drinks too!
Set your event apart from the rest. Hire our team to create unforgettable memories for your guests. Greeters, Dancers, Human Tables, Cirque Performers and more.
Let us create a performance tailored to your next event. Or how about The Forbidden Garden Experience? (It's a burlesque variety show)
Learn aerial skills. Build body and spatial awareness. Make Friends. Challenge yourself. Enjoy flying in a safe and supported environment.
Virtual aerial education with an experienced professional. Explore tutorials. Challenge yourself. Join the community conversation. Receive feedback.
Aerial. Pole. Dance. Theatrical. Choreography for solo, duet, group and productions pieces. Professional companies and pre-professional performers.
We strive to provide a variety of entertainment and educational opportunities while honoring professional and competitive rates.
Offering weekly aerial classes in Prescott, AZ. Monthly/package discounts available.
Event Production & Choreography
Providing unique entertainment options on the floor and in the air throughout the Southwest and beyond.
Enjoy virtual aerial tutorials and a sense of community. Annual rate $150/yr.
Experience and Photos are forever. Positive feedback is too!