Workshops are a fantastic way to offer new or unique perspectives to aerial students at any level and any location. These opportunities allow students and professionals alike to hone their craft, explore different pathways, and create connections between their skills and an audience. Contact Jen to schedule workshops at your studio. She is available for travel nationally and internationally. Private and semi-private sessions could be offered as well.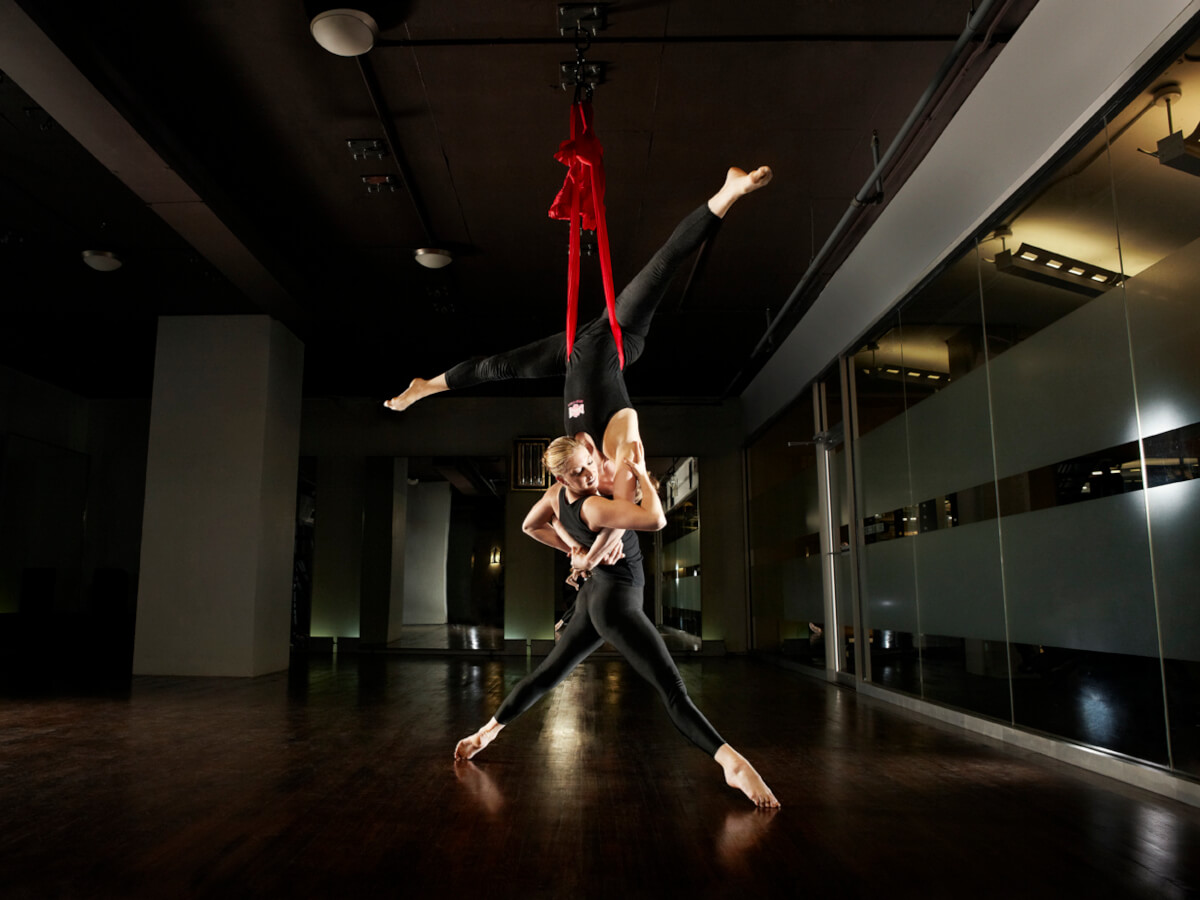 Aka Floor2Air. Utilizing an aerial sling (hammock) apparatus, you will integrate classical dance technique with movement specific to suspended elements and learn floor and air sequencing that is fluid and exciting with level changes and use of the floor and air.
Discover new skills, new pathways and new ways to think about your relationship with aerial silks.
Lyra technique and sequencing workshop to explore skills and pathways with the hoop.
Aka Slingwayz, aka Criss Cross Sling Sauce. Break down aerial sling pathways to open up opportunity for shape variations and sequencing creation. The workshop will conclude by learning a choreographed sequence with the challenge added to either deconstruct or add more elements to make the choreography unique for you.
A Double Sling workshop. Maybe you have one, maybe you don't. Come explore and play on this fun apparatus. You will use both open and closed fabric positions comparable to hammock skills. Bonus: skills can transfer to aerial chains, spans and straps.
Using aerial hammock sling, learn two to three sequences that you can mix and match to combine for a full choreographed performance.
Are you confident on your apparatus but have trouble with the floor work? Have entrances and exits lost their excitement? Do you feel like you have two left feet when partnering with your apparatus on the floor? This workshop covers some techniques and "tricks" to make the transitions clean, fluid and more exciting for the audience and the performer.
Aka Posing for Photos. You NEED or WANT great photos to show off your talent. Maybe you are flexible, maybe you aren't. What works on camera? A little bit of knowledge and practice. Use this workshop before a planned photo shoot so you come prepared and ready to look FIERCE.
Engage your…Audience! All those muscles too 😉 Make your act memorable by including those that are watching in your creative vision. How? Let's talk, explore, and create.