UPCOMING PERFORMANCES & SHOWS
The Forbidden Garden Experience
Hire the Forbidden Garden Experience to transform your event into a must attend unforgettable moment. We will curate a selection of burlesque performers, dancers, aerial artists and musicians to suit your audience and budget, all within the framework of our lustworthy Garden. Suspended Fluidity is a partner in The Forbidden Garden Experience.
The Forbidden Garden Experience presents A Summer Daze, a Variety show Martini with a Twist of Burlesque.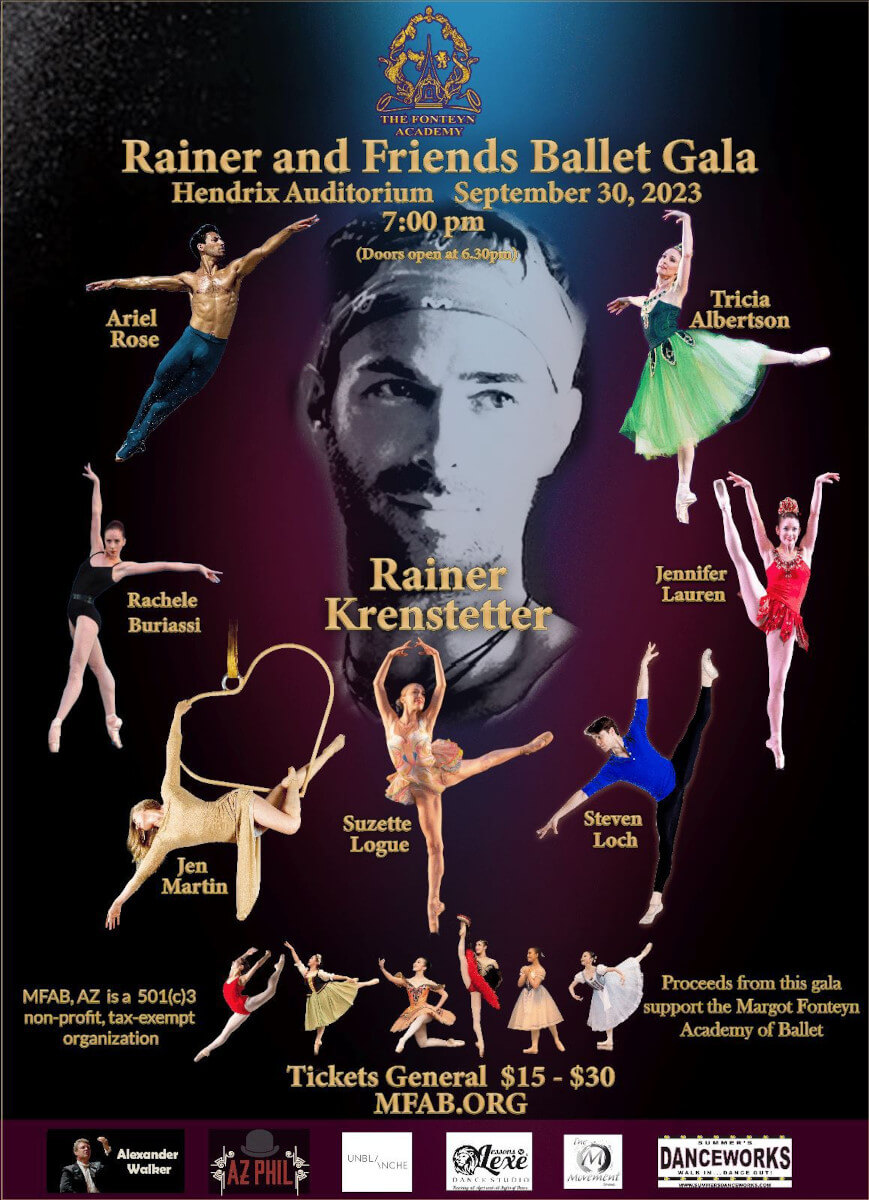 Rainer & Friends Ballet Gala
A Ballet Gala to support Margot Fonteyn Academy of Ballet featuring Rainer Krenstetter, Tricia Albertson, Ariel Rose, Rachele Buriassi, Suzette Logue, Steven Loch, Jennifer Lauren and Jen Martin.