Are you searching for ways to improve but you don't necessarily have time to get in the studio? Look no further. Jen has been honing her skills and coaching aerialists from the beginning of their journey for almost 20 years. If you want to make progress between aerial sessions, you can start from home.
Are you a beginner to intermediate hammock student? Pay a one time fee to gain access to Suspended Fluidity tutorials on the Thinkific platform that focus on basic skills and transitions and then build those elements into a variety of sequences using the aerial hammock sling.
As a member of the Fluid2Fly community, you are able to access content at the tip of your fingertips via an app. Finesse your Flow on the floor, in the air and through your transitions. Maintain your strength and enhance your skill sets, even when you aren't training on an apparatus. Discover a community. Receive feedback. Achieve your dreams. Dance on Air!
For anyone focused on sling sequencing, purchase the Aerial Sling Queen course to access Aerial Sling Tutorials that include basic skills, transitions into and out of those skills plus sequences for single and double sling hammocks.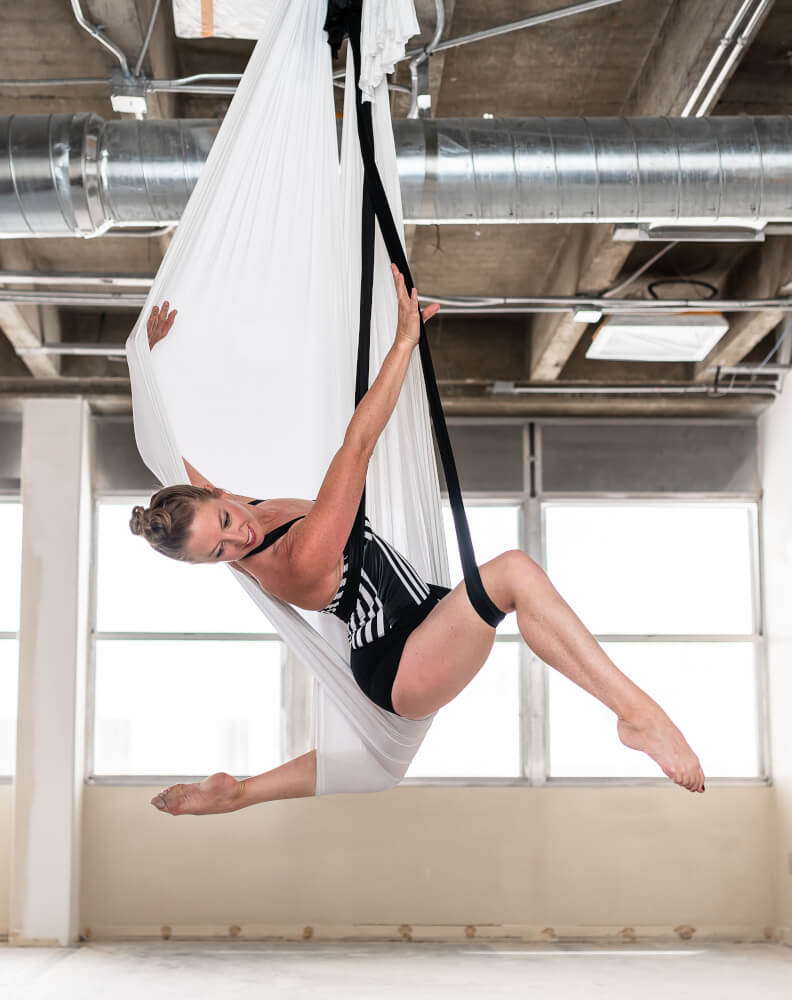 Would you like to learn more about the Fluid2Fly community or want to begin on the ground floor to help design this app program for yourself in the process?