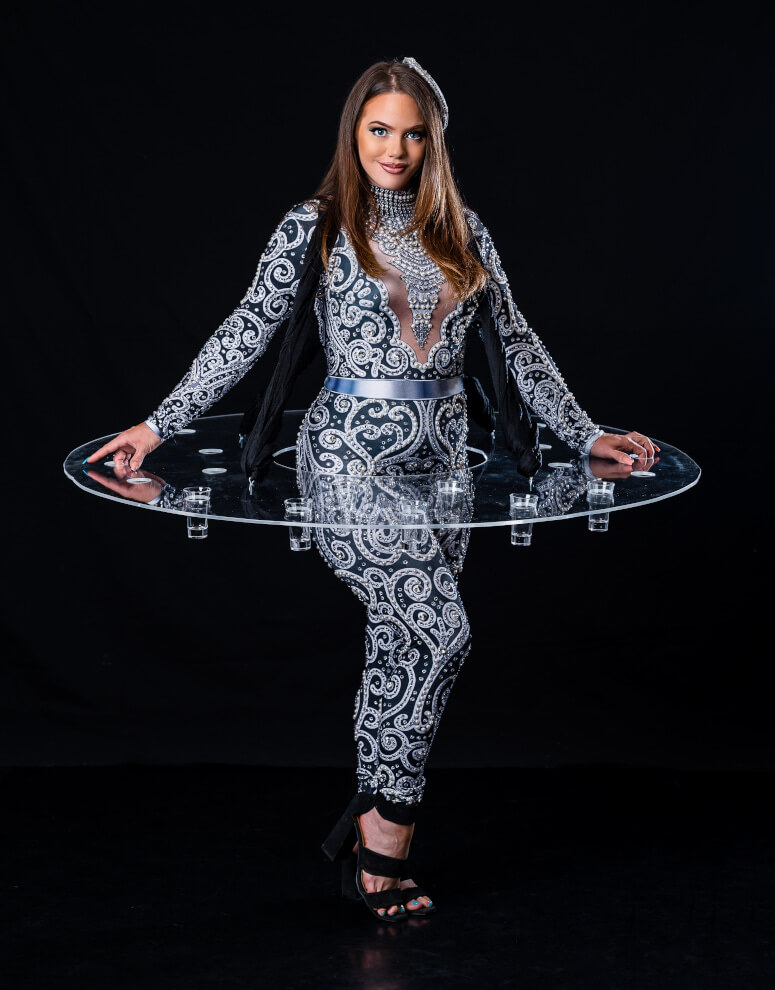 Our professional artists and management team will ensure peace of mind from start to finish. Plan your event knowing that each element of your entertainment provided by Suspended Fluidity is integrated, prepared and looking their best.
Add some Flair to your Display – this skirted table can talk! It can also move around a room.
Walk -Around Interactive Tables
Make your Food, Beverage and Promo Displays pop! With costumed models and a whole lotta leg.
Enhance your event from the moment guests enter the space. Costumed greeters will look beautiful and present attendees with goodies that fit your theme.
Dancers of all types to achieve your desired effect. Solo acts, choreographed performance, interactive party-starters, flash mobs and more.
Let the entertainers light the way. Characters and costumes to dazzle the crowd.
Talented and unique. Quirky and mesmerizing. Fire performers. Jugglers. Stilt-walkers and beyond.
Walk-Around Interactive Tables
Would you like to feature an aerialist or other unique entertainment at your next event? Please provide your information so we can give you a call to discuss the possibilities.